Description of Tunnel Kilns
Luwei Tunnel Furnace Technologies offers Tunnel Kilns specifically designed for the elaboration and optimization of thin film photovoltaic absorbers, Our Tunnel Kilns technology is based on innovative and flexible software-controlled single-substrate RTP/evaporation processes dedicated to the atmospheric-pressure selenization, sulphurisation, crystallization, etc.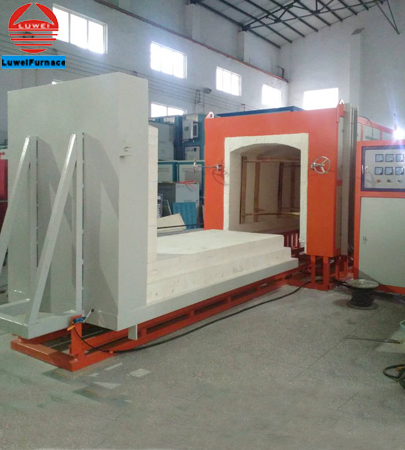 The Tunnel Kilns maintains and equalizes the temperature of the slabs arriving from the caster and delivers them to the rolling mill. The Tunnel furnace provides a buffer of up to six hot slabs, available for rolling when the mill is ready, and The Tunnel Kilns are roughly 675-foot long, divided into 11 zones. Natural gas burners maintain a temperature of 1800° F - 2100° F in the fired zones. A door at the rolling mill exit end of the furnace prevents heat losses, opening when it is time to roll a slab.

Features of Tunnel Kilns
Tunnel Furnace steel bar heat treatment systems have fully integrated hardening, quenching and tempering for high volume and continuous production up to 9 metric tons/hr (20,000 lbs/hr).